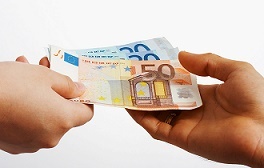 At Learn Quran Kids, we strive to give you the best learning experience. The learning experience comprises of a combination of:
Good teaching material
Nice environment
Good active support
Right payment
Although we strive to serve you better but at times you might ask for a refund. Our refund policy is customer first, hence we always put customer needs first before ours.
In general, refunds creates an awkward situation for the institute and parents both. Parents are at times not clear what is the refund policy. Even if they know they are reluctant to use this option. If they know and even if the policy and is clear, they feel embarrassed to use their rights.
Our policy is quite generous and not like others who don't return full or part of fee.
We are quite flexible and happy to return the fee even if a lot of classes were already taken.
You can ask for a refund in the following cases:
| | |
| --- | --- |
| Scenario | Refund Policy |
| You want a full refund in the first 30 days of the class | In this case we refund you the whole fee as it is covered in 60 days Money Back Guarantee |
| Have started studying and it is more than 30 days now and you don't want to continue | We only charge for the classes taken and provide you the refund for the remaining classes |
| In rare circumstances, we were not able to provide makeup classes for the lost classes | In this case we give you refund for the classes missed |
| Due to vacations you want to stop taking classes but you made the payment | We will adjust the fee as payment for the next month |
Even if any of your scenarios is not covered above, feel free to write us back using the contact us form below. Insh-Allah we will address your refund policy needs.