Your life is barren if learning Quran is not part of it and you can take no fruit from here in the life here after; if you are not following the teachings of Islam and the true divine book Quran. Thus, don't say tomorrow, Do it today! Start your Quran learning today! Schedule your life in such a way that it includes learning and understanding of Quran.
For what you call yourself Muslim, if you are not following Sunnah, teachings of Quran and are not bothered about the pillars of Islam? You have time only till you have breath counts! Revert to teachings of Islam and take guidance from the ultimate true guide book The Quran.
Once you have decided to educate yourself with the best of Knowledge. Allah the most Benevolent and Merciful will make it easier for you. He will pave ways for your guidance. And exactly this is what that is happening, world is progressing since its birth and so as the methods of teaching and seeking knowledge are also developing.

Joining Masjid and Madrassas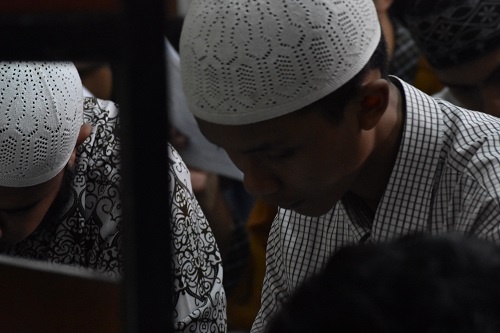 When we talk about ways of learning about the teachings of Quran, the very first that pop up in our mind is the traditional way of hiring some nearby Qari sahb (an Islamic tutor) for our kids or even adults. This method is still common in most societies today and this is a good practice to follow. Finding a good Qari could be challenging and emphasized here because he is going to lay the Quranic foundation of a child. Yet, no matter what, we always know that respect of a teacher is beyond limits, as Hazrat Ali (R.A) said:
"I am slave of the person who has taught me even a single word, he can enslave me or set me free."
So if one opts for this method of getting Quran's education, he should always be checked for the true religious and noble person.
Joining Masjid or Madrassahs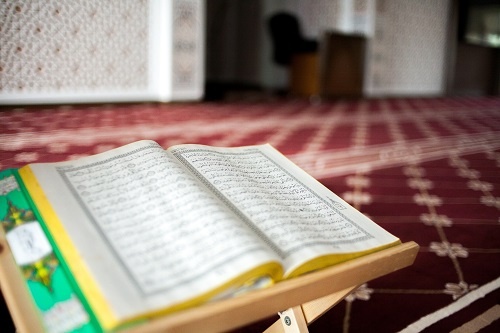 The practice of learning Quran from the masjids has been there since the times of our beloved Prophet (PBUH). At the time of Prophet (PBUH) masjid was the place where He used to share the revelations upon him with his companions and used to tell them about the verses of Quran. So learning Quran by going to the masjids or even admissions to Madrassas is one of the most conventional ways of learning Quran. The masjids have long been known as a place where the schooling and preaching of Islam takes place and the message of Allah is out-spoken to the people.
This ritual keeps on following till now. Muslim parents still send their children to learn Quran from Imam of the masjid. This practice does not only mean them learning about Quran only, rather, the presence in the masjid gives them a kind of exposure to the Islamic environment where they learn how to pray, how to meet and greet other Muslims and how does it feel to be in an Islamic ambiance. So, masjids at present also continue to be one of the most used ways of learning Quran and Muslims across the world, whether they are in Muslim environment or in a non-Muslim surrounding, they choose masjids as their preliminary source of learning Quran.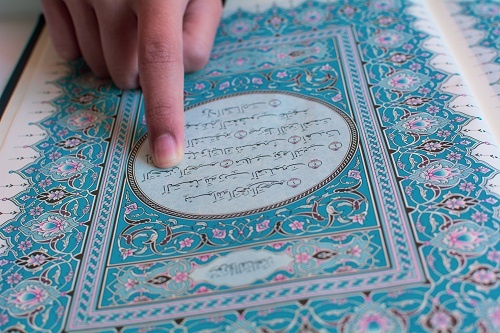 This method is usually for the adults or newly converted Muslims. They can always do self-struggle to explore more and more about Islam and its teachings through search and research. Whereas about reading and learning Quran, it is already available in many different languages, one can always pick a choice of language and can understand its teachings. For a thoughtful learning of Quran and to dig into the depths of what the Lord of all is communicating with us, one might need an Expert or Islamic Scholar to help him with the details. Having said self learning can be slow and challenging. It is always advised by learned people to learn from a knowledgeable person as self learning can lead you to wrong understanding.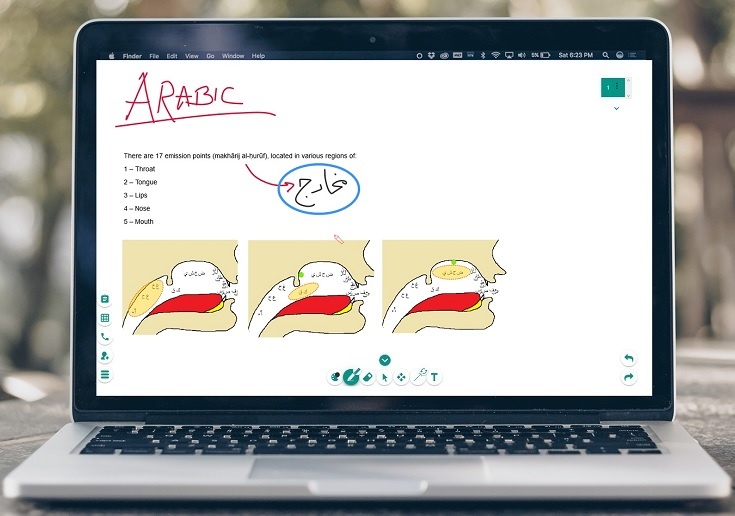 Now this is something modern times have brought to us, altered the ways we previously saw and the world has perceived. The progression in technology has turned the world into global village by making the access and sharing of information from different cultures easier and reliable. Telecommunication has made knowledge in the reach of ordinary person. All you need is to make yourself knowledge thirsty first. The means of doing things that were considered off-limits in earlier times or which were considered impossible to do are no more the same, rather the modern world has solution for most of the ancient time problems and yet it is still on never ending development spree.
The Islamic realm has also changed in the times of today, it has let in the scientific innovations and hence boosted up learning, as a means of disseminating Islam and echoing the word of Truth from the Lord of heavens to the people of Lord. Following this; the means that have changed also include the techniques of teaching Quran. The lines below elaborate the modern ways of learning Quran in the present-day world.
Online Skype Quran tutor

Quran self-learning through apps

Register for Online Quran Classes
In the western countries like UK, USA online learning has become very common and trendy now with the day to day increase of established Muslim families there and also increase in the number of converted Muslims. Muslim Parents residing there find it easy to enroll their kids in Online Quran classes for the best guidance and brought up of their kids on Islamic lines. New Muslims are keen to explore about the religion they just have adopted, so they get themselves enrolled in online Quran Classes.
It's way too easy to get your knowledge enhanced with best qualified Quran Tutors available from round the globe, ready to serve the people with the prestigious knowledge of Quran. Many devoted slaves of Allah are there to promote Quran teachings. Any person who have urge of pursuing Quran Knowledge and opt for online Quran Learning classes can now easily enroll in online Quran teaching and training programs and get the most precious knowledge.
Now for the ease of making your choice clear, a comparison among all above methods has been built here:
 

Pros

Cons

Home schooling Quran with a Quran Tutor


One to one and in-person interaction hence quick learning.

Parents can easily manage

May miss class if weather is not good and hence tutor couldn't come.

Less time flexibility as your Quran tutor will come on agreed time and might not change schedule on short notice.


Joining masjid or a Madrassah

In-person hence quick learning.

Good Islamic socialization while students mingle.

Mostly Free.

You might miss class if weather is not good.


Little time flexibility, have to stick to the class time.

Mostly a group class hence no one interaction.

Far traveling if not near hence may be difficult for parents to manage.

Self Study

Free.

Learn at your own time.

Difficult for kids due to lack of self discipline.

Long learning curve.

Could waste more time due to lack of regularity or not following proper course work

Can get it completely wrong as no one is correcting the mistakes


Learning Quran Online

One to one interaction hence good learning.

Quran Tutor available most of the times.

Very flexible in Quran class scheduling.

Parents can easily manage.

Flexibility in pricing. Quickly explore the right candidate from multiple online Quran schools

Could be tough at start for young kids but can soon cope.

Whole of Quran memorization could take longer than expected
Having said, we don't say which option is the best. It depends upon your circumstances and possibilities. In any case one should opt for any of these options or incorporate different options at different times to get the best result.